OUR LEADERSHIP COUNCIL
Leadership committed to making an impact.
CHAIR
Hirsch & Associates, LLC Philanthropic Advisors
Program Associate
Laurel is currently a Program Associate for Hirsch & Associates, LLC Philanthropic Advisors, where she helps clients identify and carry out their philanthropic goals, from conceptualization and start-up to ongoing management. Laurel joined the Compass Family Services Leadership Council in 2014, motivated by the organization's commitment to providing comprehensive and personalized support to homeless families. Laurel also sits on the Compass Family Services Board of Directors as Chair of Leadership Council.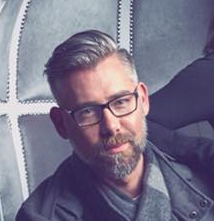 VICE CHAIR
Boudin
Director of Sales
As Director of Sales for Boudin, Dustin leads the sales and marketing efforts for Boudin at Fisherman's Wharf, Bistro Boudin, Boudin Bakery Museum, Baker's Hall, Chowder Hut, Boudin Bakery and Cafe at Pier 39 and Boudin Bakery and Cafe at SFO. Dustin has been an instrumental partner for Compass' annual Toast & Taste event through his leadership in the San Francisco Private Dining Venues Association.
SECRETARY
Wells Fargo
Marketing Manager
Grace Lee is a marketing manager at Wells Fargo. Prior to joining the Leadership Council in Jan 2017, she participated in Compass's corporate engagement events and volunteered individually at Clara House. She believes in the importance of empowering at risk families to reach stability through customized hands-on approaches.